Phoenix FD for 3ds Max
Description
Phoenix FD™ is a powerful tool for fluid simulations. Aimed to meet the needs of VFX artist to simulate fire, smoke, explosions as well as liquids, foam and splashes, it has now become universal simulation software for every production house. Phoenix FD offers exceptional flexibility and speed. With an adaptive grid, complete interactivity, a GPU accelerated preview and a fully multi-threaded displacement algorithm it stands out as one of the top solutions for fluid simulations in the visual effects industry.
•  A hybrid simulation system including grids and particles
•  Automatic foam and splashes generation with optimized shaders for faster rendering and easier setup
•  Optimization for huge amount of particles including a fog shader
•  GPU preview that resembles almost rendering quality and allows you to setup your fluid in the viewport with multiple lights even before rendering
•  Support for all fluids by V-Ray RT, including liquids with proper refraction, for quick and efficient material setup
•  3D procedural textures allow you to extract channels data from the simulation that can be used in various ways (blending colors of the fluid, changing the IOR for haze effects, etc.)
•  Full integration with V-Ray, including proper GI from the generated fluid
•  Option to generate haze effects for distorting objects behind the fluid grid
•  Scripting through Maxscript in 3ds Max and Python in Maya for full control over your simulations
---
New Features in Phoenix FD 3.0 for 3ds Max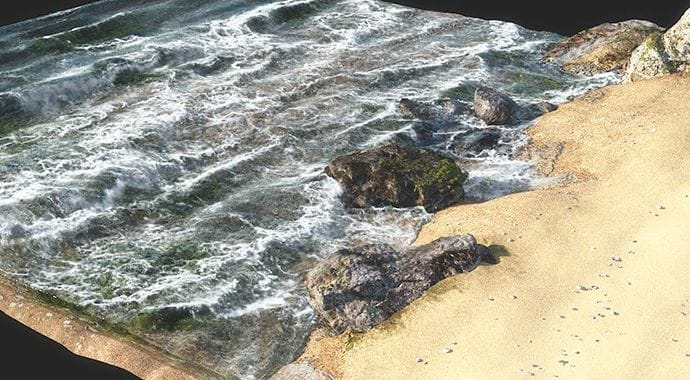 FLIP SOLVER
Fast & realistic liquid simulations.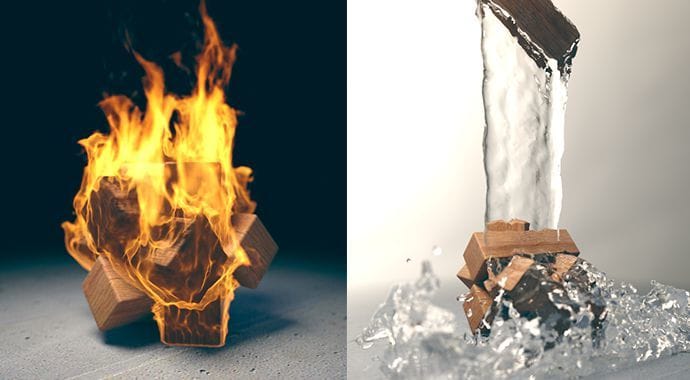 QUICK PRESETS
New toolbar with presets for fire, smoke and liquid simulations.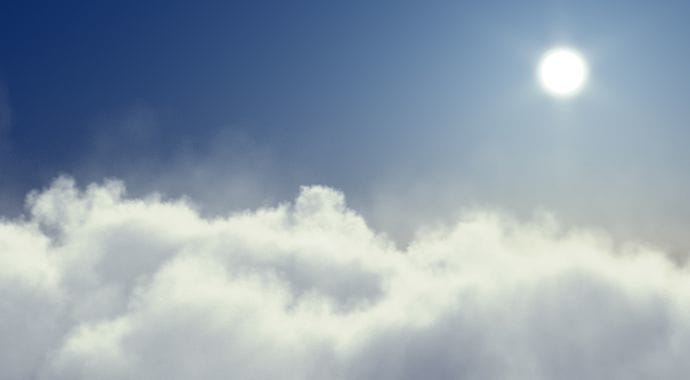 FAST VOLUME RENDERING
Optimized volume rendering with accurate lighting and global illumination.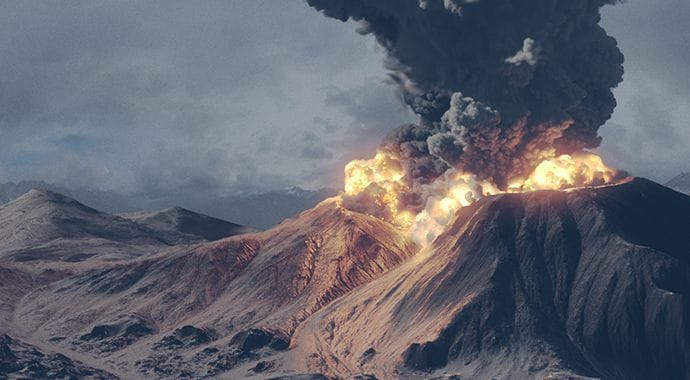 IMPROVED FIRE & SMOKE SOLVER
Create realistic smoke and fire with natural rolling motion and fine details without increasing resolution.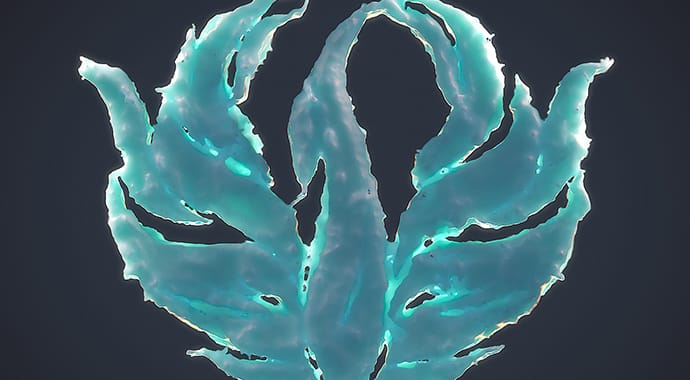 NEW FORCES
Influence simulations with forces like wind, spline follow, mesh attraction and more.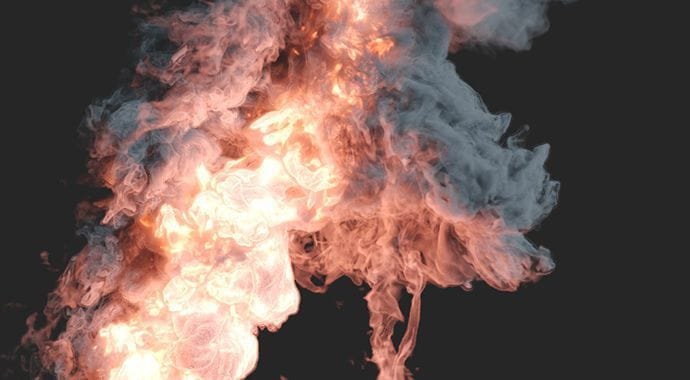 ACCURATE VIEWPORT PREVIEW
Preview fire, smoke and liquid simulations quickly and accurately in the viewport.
---
Features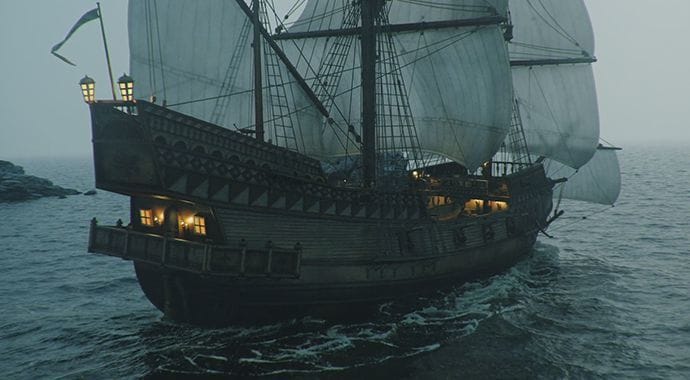 LIQUIDS, SPLASHES & FOAM
With Phoenix FD you can create realistic liquid simulations with splashes and foam directly in 3ds Max.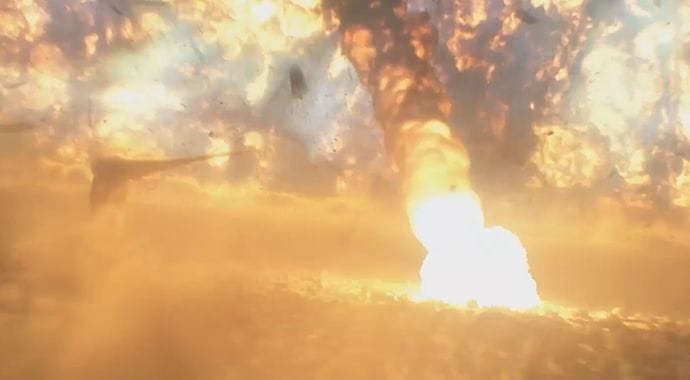 SMOKE, FIRE & EXPLOSIONS
Create any type of fire and smoke effects with Phoenix FD's powerful, adaptive-grid dynamics engine.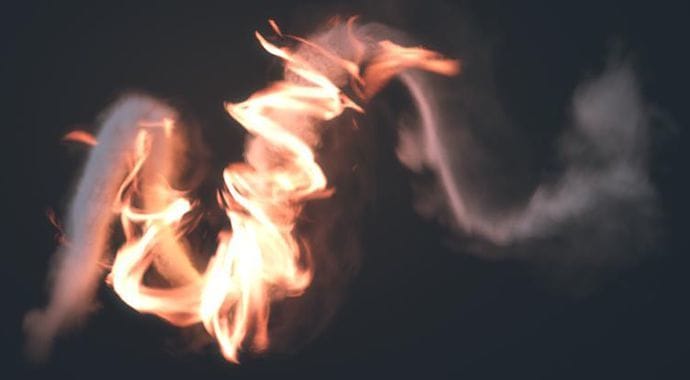 INTERACTIVE SIMULATIONS
Fine-tune simulations interactively in the viewport with Phoenix FD's GPU-accelerated preview.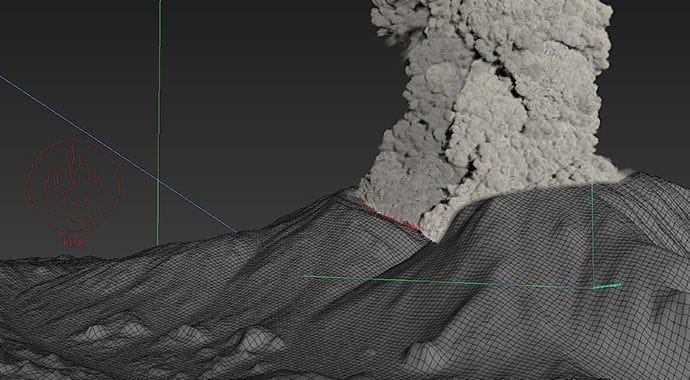 REFINE EXISTING SIMULATIONS
Add detail and increase resolution without changing simulation shape or behavior.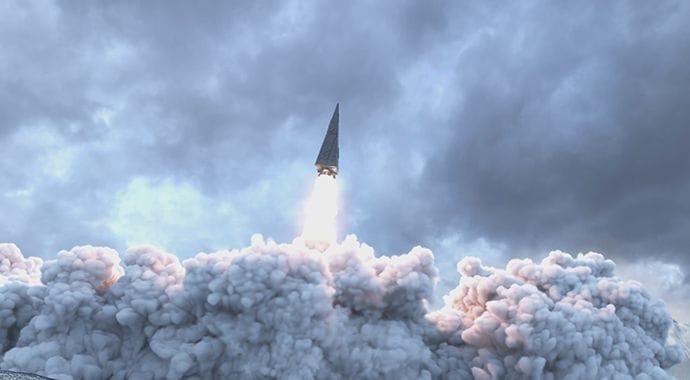 SIMULATION RETIMING
Speed up or slow down simulation playback. Perfect for slow motion effects.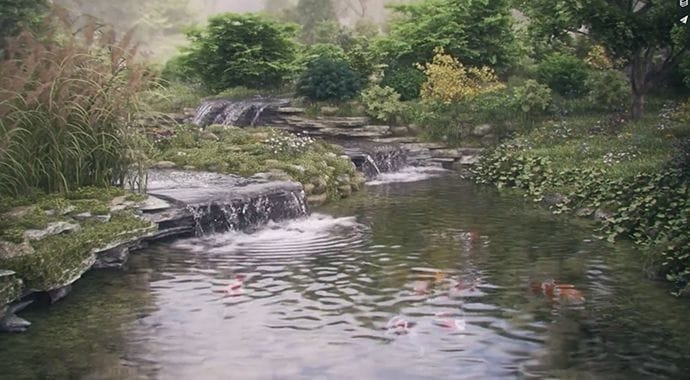 CASCADE SIMULATIONS
Create a series of simulations that trigger and interact with each other.




CUSTOM EMISSION SOURCES
Use a wide range of emission sources including animated meshes, texture maps, particles and more.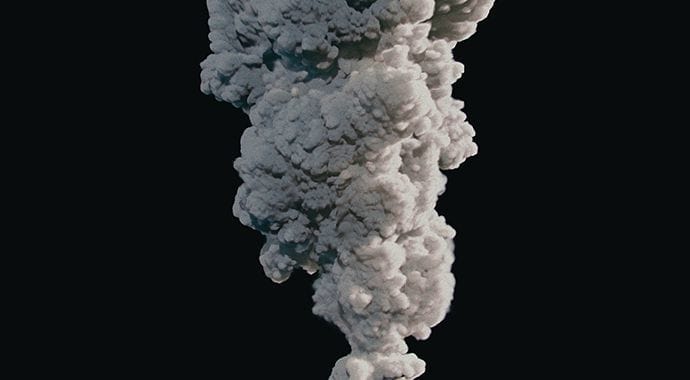 VORTICITY
Simulate highly-realistic and complex vorticity effects with full control over large-scale vortex strength and ultra fine details.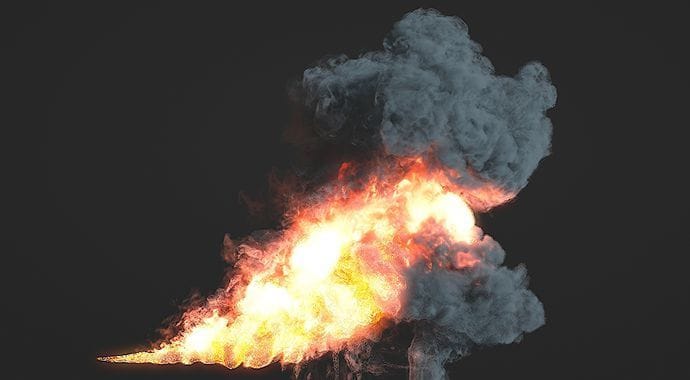 TURBULENCE
Perfect for generating small wisps of smoke and steam.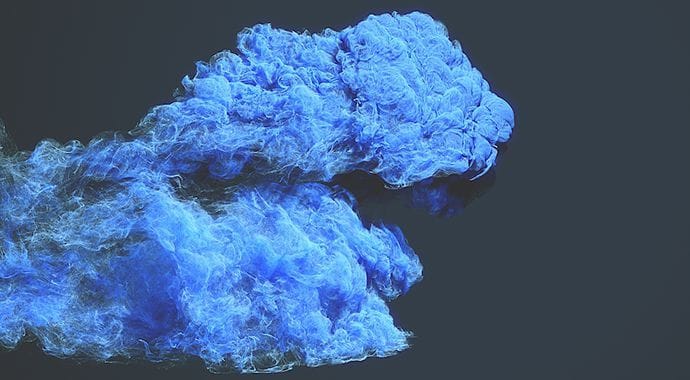 PARTICLES
Render particles as bubbles, drops, points, or fog.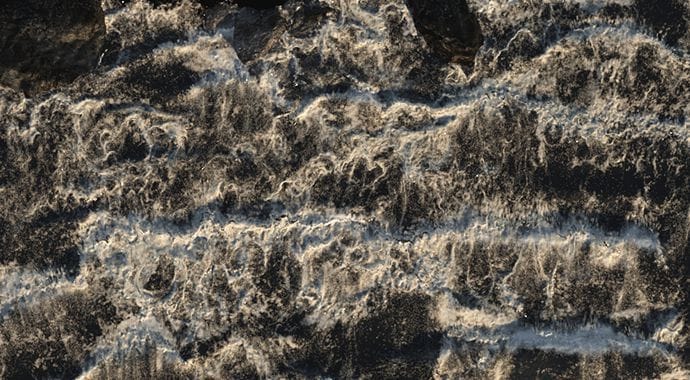 MESH & PARTICLES IO
Import & export mesh objects and particles to Alembic, Krakatoa, Stoke MX, XMesh and V-Ray proxy files.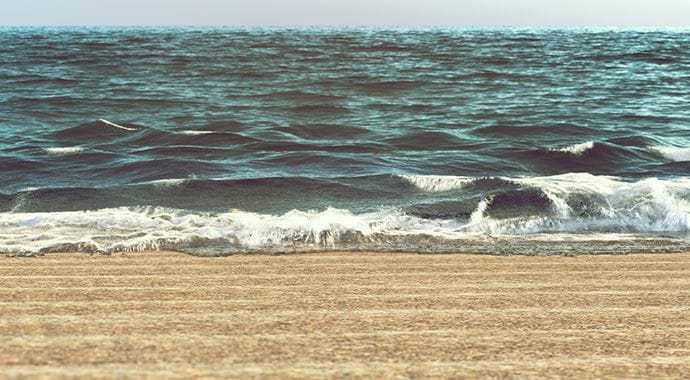 OCEAN & BEACH WAVES
Seamlessly transition from procedural ocean to simulated beach waves.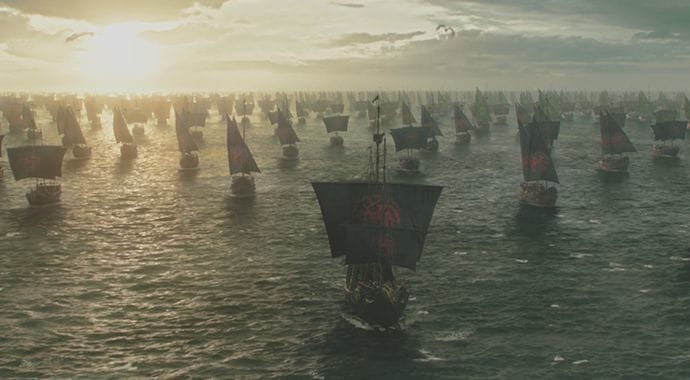 INFINITE OCEAN
Seamlessly transition from detailed ocean surface simulations to infinite ocean waves (that never repeat.)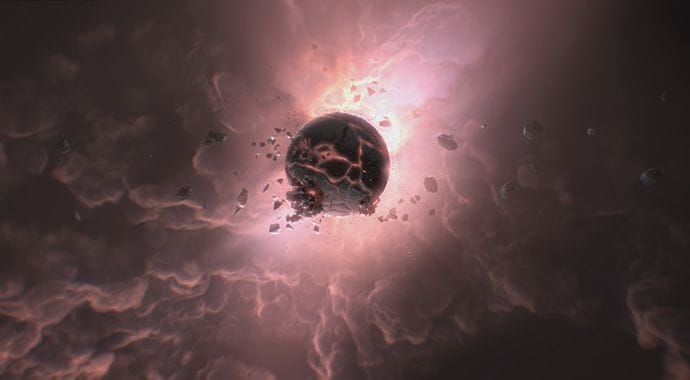 OPTIMIZED RENDERING
Render photoreal fluids and volumetric effects using V-Ray's optimized Phoenix FD shader.






Phoenix FD 2.0 now adds the capability to generate and drag particles based on current simulations. This allows the user to add even finer detail to all types of simulations without the need to increase the simulation resolution.

Foam and splashes particle shader

Phoenix FD 2.0 comes with a brand new shader for particles.  It allows the user to have full control when shading foam and splashes particles generated by the new core.

Simulation of foam and splashes

With the new and improved simulation core, Phoenix FD is capable of generating particles where foam or splashes would usually appear in a simulation.  This extraordinary new technology allows the user to further increase the realism of liquid simulations.

GPU Preview improvements

In version 2.0 the GPU preview fully supports lighting and diffuse color shading.  Additionally, the renderings can be automatically saved as PNG files in the simulation directory.  This seemingly simple upgrade will allow the user to quickly preview their simulation results without having to waste time rendering them on the CPU.

Render particles as smoke

New and improved shading methods allow the rendering of small tightly packed particles as a volumetric smoke.  This simple yet powerful solution allows the user to add plenty of detail to their simulations without sacrificing render times.

Particle export

The simulation core has been further improved to be able to efficiently trace particles.  This allows the user to add even finer detail to all types of simulations without the need to increase the simulation resolution
Fast physically based simulation core
A unique approach was taken when developing the Phoenix FD simulation core. Aggressive internal optimizations allow for reduced calculation times while keeping the whole simulation physically accurate.  This allows some additional processes like pressure decay, thermal radiation cooling and mass-temperature relation to be simulated.
Background simulation
The simulation process of Phoenix FD runs independently and does not lock the UI of the 3ds Max. This allows the user to make changes in the simulation and even to perform rendering.  Furthermore changes to the simulator parameters immediately affect the simulation.
Support of all standard space warp modifiers
Phoenix FD supports all the 3ds Max standard space warp modifiers which allows to easily affect the movement of the fluid.
Wind from movement
Allows the user to simulate moving fluid objects (like torches, flying fireballs, etc) without the use of fake additional winds. Both linear and angular winds are simulated.
Slow fluids simulation
The simulation of slow moving fluids is a problem in many grid based simulators, because of the undesired diffusion in the Semi-Lagrangian advection process. Phoenix FD has been optimized to simulate arbitrary slow fluids without any undesired diffusion.
Fluid source form pre-simulated surface
Using the effects channel of a Phoenix FD object the user can define an implicit surface and use it as a fluid source for another Phoenix FD object. This allows the creation of effects like burning liquids, water releasing vapor, etc.
Particle based sources
Using geometry sources is not always suitable, especially when the fluid should appear "out of nothing". For such situations a particle system can be used as source and all the parameters can be animated in particle age time.
GPU accelerated preview
Setting up the rendering of flames and other emissive effects can be greatly accelerated with the help of the GPU preview function. It allows the user to fine tune the look of the final render since the preview matches it completely.
ParticleFlow operators
With the Phoenix FD ParticleFlow operators the user can move the particles along the fluid or change their events, which allows for a large variety of particle based effects.
MaxScript support
Phoenix FD exports a number of MaxScript functions which give direct access to the simulator's content and the simulation result. Using the script mechanism the user can obtain results that are impossible or very hard to realize with the conventional methods. For example one can set some complicated initial conditions of the simulation, build their own procedural sources and volumetric textures, etc.
Texture driven simulation
Each channel of the Phoenix FD simulator can be initialized or "attracted" by a volumetric texture map. The "attraction" option allows the user to give a tendency of the simulation with different level of "pressure".
Displacement
One of the most powerful features of Phoenix FD is fluid displacement, which provides a completely new way for adding fine details to the visualized fluid. As in the usual geometry displacement, the displaced fluid is moved along the normal with a certain value given by a texture. The fine details of the texture can be much smaller than the grid's cell and this leads to a totally new appearance of the rendered result.The Phoenix FD's displacement technique does not use a copy of the fluid with bigger resolution, and the user need not worry about the consumed memory. The displacement algorithm is fully multi-threaded.
Procedural texture export
The Phoenix FD plugin comes with an additional 3D texture which allows the simulation result to be rendered with any general purpose volumetric shader like VrayEnvironmentFog. In addition to external shading, the texture export allows the creation of many special effects, for example lava-looking surface achieved with displaced transparency channel and non displaced emissive channel etc.
Rendering of textures
In addition to the usual simulation channels (temperature, smoke etc) the Phoenix FD volumetric shader can use any other procedural textures as emissive, diffuse, effects and transparency sources. This allows Phoenix FD to be used as a very fast general purpose volumetric shader or to create some sophisticated render setups.
Particle texture tool
Using this tool the user can generate a displacement texture based on particles dragged by the fluid, achieving fine details moved along the fluid. Technically the texture is not specifically related to other Phoenix FD objects and can be used independently.
Proper blending (requires V-Ray)
A well known issue of atmospheric objects is the inability to blend properly two or more overlapped atmospheres. Rendering in geometry mode allows the user to blend many Phoenix FD objects in a correct way.
Heat haze (requires V-Ray)
In this mode the rays traced inside the simulator's volume are redirected based on the content's gradient. All scalar channels can be used as a heat haze source.
Solid mode (requires V-Ray)
In this mode the content is rendered as a procedural geometry object with surface determined by the threshold value of the selected channel. Using this mode the user can in few minutes simulate and render realistically looking liquids.
Playback time scale
Using a special blending algorithm, Phoenix FD is able to construct intermediate frames and to play the simulation result with variable speed.
Various simulation modes
The user can choose different core modes depending on the simulation task. For example, the mass sensitive conservation algorithm is more suitable for simulating denser, more liquid-like fluids, while the uniform mass conservation algorithm favors the simulation of flames.
2D simulation mode
Phoenix FD is able to work in 2D mode that is suitable for many purposes.
Various cache compression
The simulation result of Phoenix FD is written in compressed files to avoid excessive disk space usage. The user can select quality/size ratio of the compression method based on his/her needs.
Proper GI support with V-Ray
Global illumination plays an important role in the visualization of smoke effects. Phoenix FD supports all of V-Ray's GI features and adds some accelerating options to avoid the local scattering.
Dragging of UVW/mapping channels coordinates
The user is able to drag UVW coordinates with the fluid and use them to map other textures. The UVW channel can be also exported as a map.
---
Videos
Specifications & Licensing
Phoenix FD for Max System Requirements
Supported Operating Systems
Microsoft Windows XP Professional (SP2 or higher) 32-bit or 64-bit
Microsoft Windows Vista Business (SP1 or higher) 32-bit or 64-bit
Microsoft Windows 7 32-bit or 64-bit or later
Supported 3ds Max platforms
Autodesk 3ds Max 9
Autodesk 3ds Max 2008 
Autodesk 3ds Max 2009
Autodesk 3ds Max Design 2009
Autodesk 3ds Max 2010
Autodesk 3ds Max Design 2010
Autodesk 3ds Max 2011
Autodesk 3ds Max 2012
Autodesk 3ds Max 2013
Autodesk 3ds Max 2014
Autodesk 3ds Max 2015
Autodesk 3ds Max 2016
Autodesk 3ds Max 2017
Hardware Requirements
Minimum 2GHz CPU
Minimum 1GB RAM
---
Licensing
Phoenix uses the WIBU licensing system for it's  floating licenses which are tied to a hardware dongle. The dongle contains information about the number of available licenses.  You can attach more than one dongle to the same machine to increase the number of available licenses. Before using the dongle, you must install a driver for accessing it. A single dongle may have multiple versions of Phoenix, and you can run more than one Phoenix server on your network.
In order for the licensing to work, the computer must have TCP/IP installed properly. Please note, however, that currently IPv6 is not supported and must be completely removed.
Additional Info
Upgrades / Support
Chaos Group offers the following upgrades and support options:
Upgrades
Upgrade from previous versions
Support
RFX is available for all your support needs.
Chaos Group provides free software support electronically
Support forums and online documentation are also available
---
 Educational Licenses
Contact RFX for details.
---
 Related Products
Phoenix is compatible with the following applications
Autodesk 3ds Max
Chaos Group V-Ray for 3ds Max
---
 Training / Resources
Go to the Chaos Group Forum for tips, FAQ's and tutorials
---
About ChaosGroup
Chaos Group provides innovative rendering solutions for the media, entertainment, and design industries. For over a decade the flagship rendering software, V-Ray®, has set the standard for speed, quality, reliability and ease of use, and it has become the rendering engine of choice for renowned international studios. The company proudly supports the 3D community through a suite of software solutions: V-Ray® for Autodesk® 3ds Max®, V-Ray® for Autodesk® Maya®, V-Ray® for Autodesk® Softimage®, V-Ray® for Rhino®, V-Ray® for SketchUp®, Phoenix FD™ for Autodesk® 3ds Max®, Phoenix FD™ for Autodesk® Maya®, and Pdplayer™.