V-Ray for NUKE
Description
V-Ray for NUKE introduces a new approach to lighting and compositing that integrates production-quality ray traced rendering into NUKE and NUKEX.

Take advantage of V-Ray's lighting, shading, and rendering tools inside NUKE's node-based workflow.
---
V-Ray for NUKE Features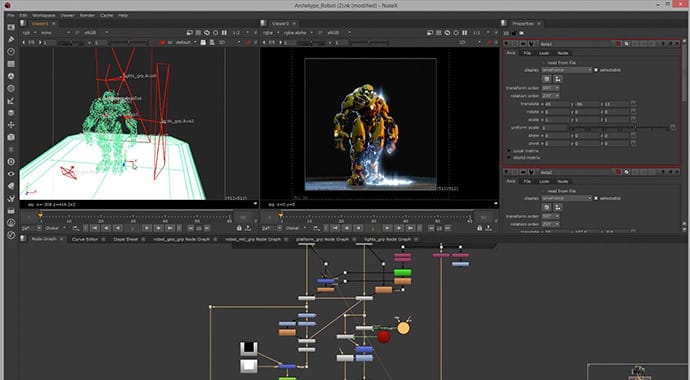 POWERFUL RAY TRACED RENDERING
V-Ray for NUKE brings powerful adaptive ray traced rendering to any compositing pipeline. It's the most full-featured rendering solution for NUKE, NUKEX and NUKE Studio.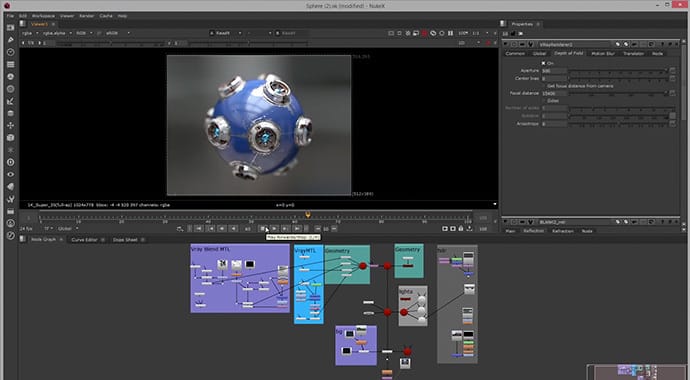 NODE-BASED INTEGRATION
With a full suite of advanced rendering tools and support for NUKE's native features, V-Ray for NUKE is a natural evolution of the compositing workflow.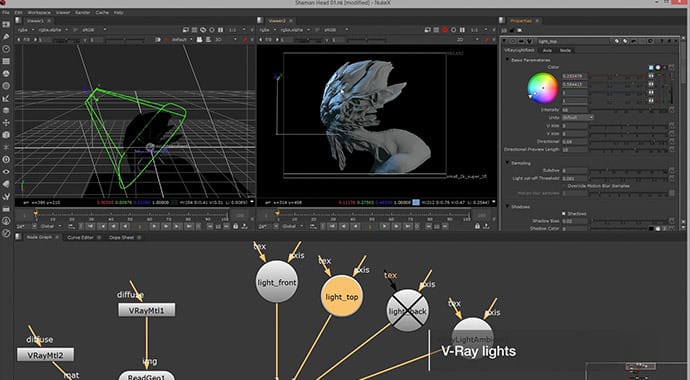 ACCURATE LIGHTING
Simulate realistic ray traced lighting and shadows with a wide range of light types, shapes and controls. (Area lights, HDR environments, NUKE lights, etc.)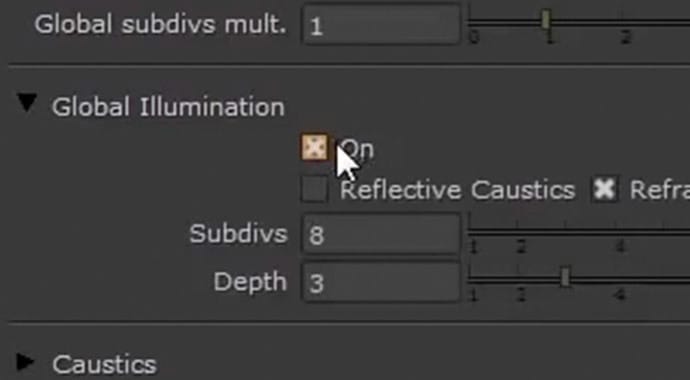 GLOBAL ILLUMINATION
Render accurate indirect illumination with V-Ray's precise ray traced GI.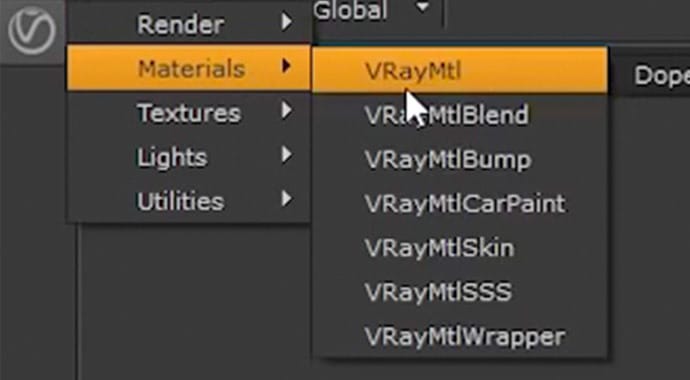 PHYSICALLY-BASED MATERIALS
Create multilayered physical materials directly in NUKE. Choose from purpose-built shaders for car paint, SSS, skin and more.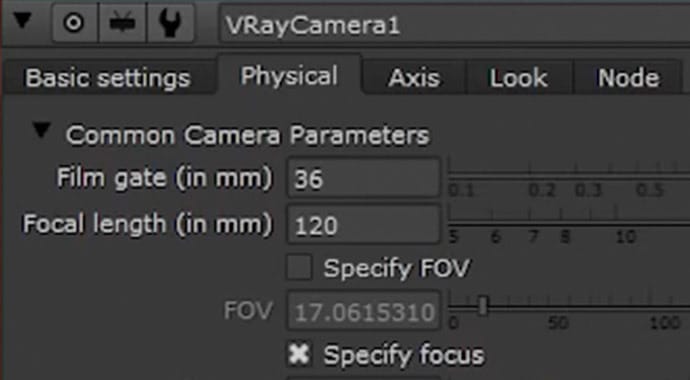 CAMERAS
Pick from a variety of camera types including real-world physical cameras, virtual reality panoramas, and NUKE projection cameras.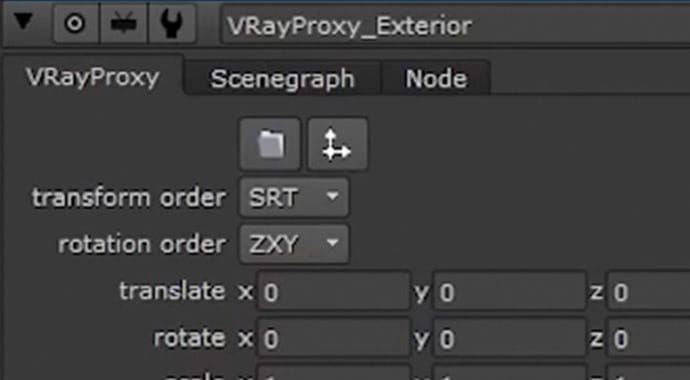 PROXY OBJECTS
Import and render memory-efficient proxy objects as Alembic or V-Ray mesh files.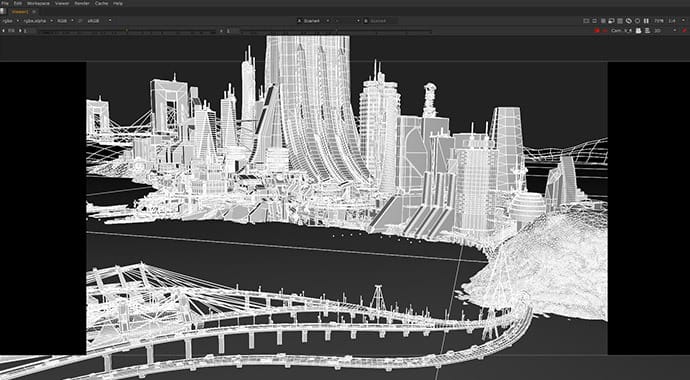 GEOMETRY
Import Alembic, FBX and OBJ geometry with NUKE's built-in ReadGeo node.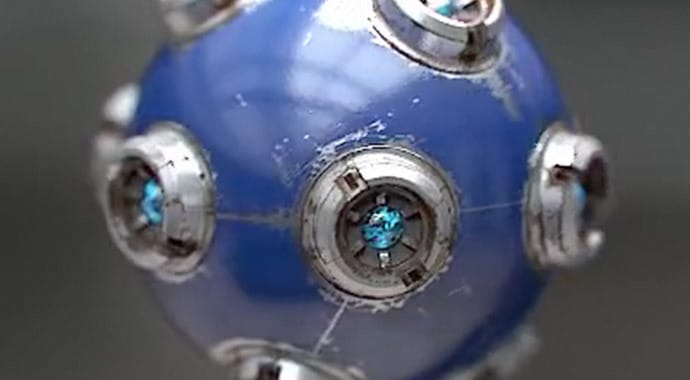 PRODUCTION-READY TEXTURES
Choose from a number of production-ready texture types including tiled EXR & TX files, layered textures, ambient occlusion and procedural noise.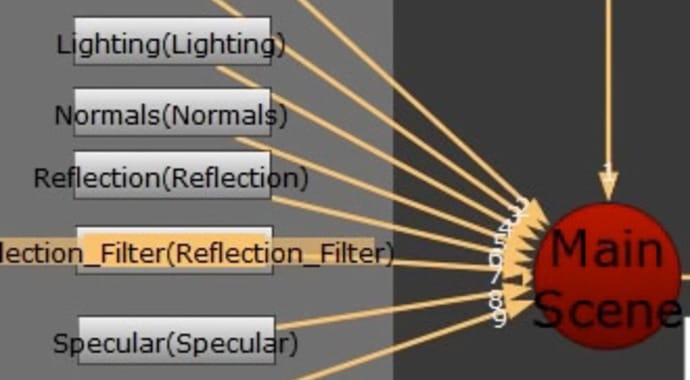 RENDER ELEMENTS
Generate beauty, matte and utility passes on the fly. V-Ray for NUKE includes more than 37 built-in render elements for ultimate control.


Rendering
• Multithreaded CPU rendering
• Highly optimized, adaptive ray tracing
• Precise path traced global illumination
Render elements
• 36 beauty, matte, and utility render elements
Geometry
• NUKE ReadGeo – Alembic, FBX, & OBJ
• V-Ray proxy objects – Alembic & vrmesh
• V-Ray scene files – vrscene 
Lights
• HDR image-based environment lights
• Rectangular & spherical area lights
• Mesh lights 
• Photometric IES lights
• Ambient light
• NUKE lights – Light, Direct, Point, and Spot nodes


Materials
• Physically-based materials
• Multi-layered materials
• Subsurface scattering & skin material 
• Car paint material
• Material overrides
• NUKE shaders – Diffuse, Emission, Displacement, UVTILE

Textures
• Memory efficient tiled EXR and TX files
• Displacement & subdivision
• Dirt & occlusion
• Fresnel
• Ptex
• Utility & override textures
---
Version / Release Updates
V-Ray 3.3 for NUKE - Now available


V-Ray 3.3 is the most full-featured rendering solution for NUKE, NUKEX and NUKE STUDIO. With this release we introduce the V-Ray Translator node, giving access to the full power of V-Ray Standalone. Plus the new V-Ray Scene node lets compositors import and render animated V-Ray scene files.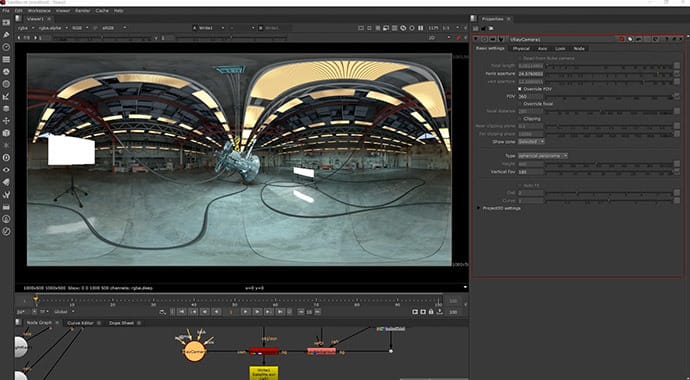 VIRTUAL REALITY CAMERAS
Render to popular VR formats – spherical and 6x1 panoramas.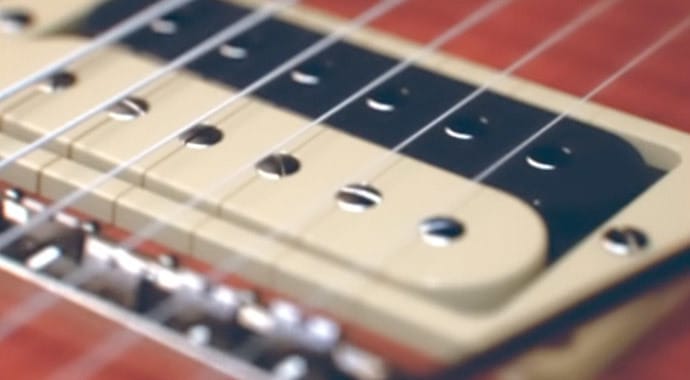 PHYSICAL CAMERA
Adjust physical camera controls for exposure, depth of field and more.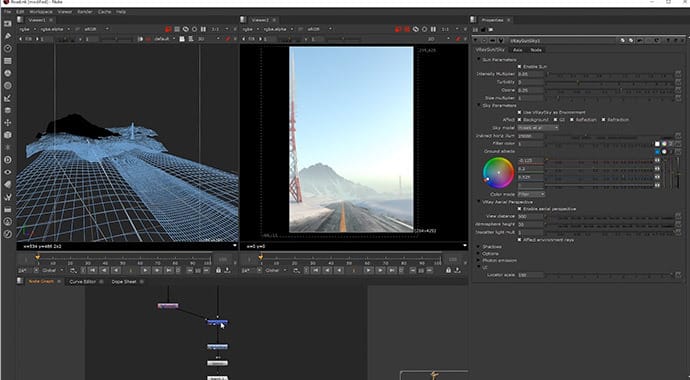 AERIAL PERSPECTIVE
Quickly add realistic depth and haze.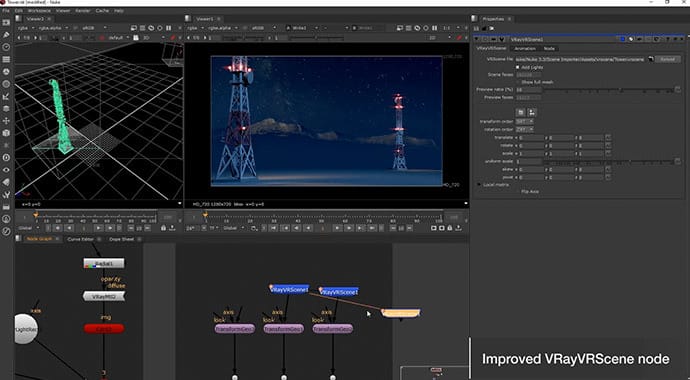 VRSCENE NODE
Import and render animated V-Ray scene files.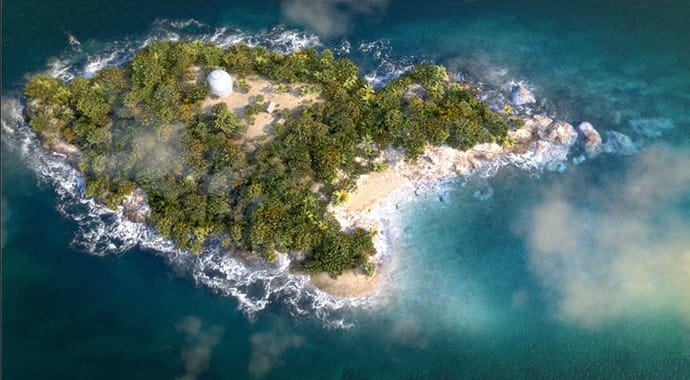 INSTANCING WITH PARTICLES
Instance V-Ray proxy objects using NUKE particles.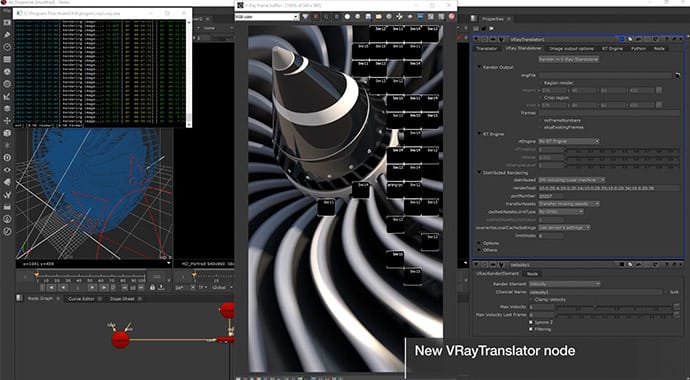 V-RAY TRANSLATOR NODE
Use the full power of V-Ray Standalone including distributed rendering.




 
V-Ray 3.3 for NUKE now matches the latest V-Ray for 3ds Max and Maya with Variance-based Adaptive Sampling for better noise detection and cleaner renders. And we've added support for VR cameras, physical cameras, sun and sky, and much more.



---
Videos

Specifications & Licensing
System Requirements
Software
System Requirements
•  64-bit NUKE / NUKEX 9, 8, 7
Supported operating systems
•  64-bit Windows 8, 7
•  64-bit Red Hat® Enterprise Linux® 6 WS or newer
•  64-bit CentOS 6 or newer
---
Licensing VRay uses the WIBU licensing system for it's  floating licenses which are tied to a  hardware dongle.  The dongle contains information about the number of available licenses.  You can attach more than one dongle to the same machine to increase the number of available licenses. Before using the dongle, you must install a driver for accessing it.  A single dongle may have multiple versions of VRay, and you can run more than one VRay server on your network. In order for the licensing to work, the computer must have TCP/IP installed properly. Please note, however, that currently IPv6 is not supported and must be completely removed.   

Evaluation Licenses Contact RFX for details.
Additional Info
Upgrades / Support Chaos Group offers the following upgrades and support options: Upgrades
Upgrades from previous versions are available.
Support Installation Guide - PDF RFX is available for all your support needs.
Chaos Group provides free software support electronically
Support forums and online documentation are also available
---
Educational Licenses Educational Licenses are available, please Contact RFX for details.
---
Related Products V-ray is compatible with the following applications:
Autodesk 3ds Max
Autodesk Maya
Chaos Group PFPlayer
Chaos Group Phoenix
Chaos Group V-ray RT
Google Sketchup
McNeel Rhino
---
Training / Resources Go to the Chaos Group Forum for tips, FAQ's and tutorials V-Ray for 3ds Max Help Index  
---
About ChaosGroup